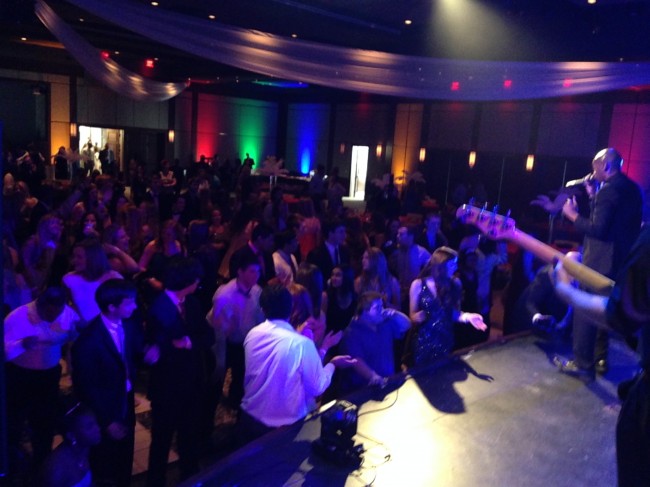 Jesus was once invited to dine at the house of a ruler of the Pharisees. Luke adds that they "were watching Him closely" (Luke 14:1). He had already silenced them by asking if it was unlawful for Him to heal a man on the Sabbath or if any of them would not save their own son if he fell into a well on the Sabbath. They would not answer Him. Following the letter of the law while disregarding the spirit of the law leads to absurdity. The radically religious are often blinded by their heartless obsession with the law.
Then Jesus said to the man who had invited Him, "When you give a dinner or a banquet, do not invite your friends or your brothers or your relatives or rich neighbors, lest they also invite you in return and you be repaid. But when you give a feast, invite the poor, the crippled, the lame, the blind, and you will be blessed, because they cannot repay you. For you will be repaid at the resurrection of the just" (Luke 14:12-14).
Tonight, Park Cities Baptist Church threw a party. Not your normal North Dallas party mind you, but a BIG throw down, dance party for the crippled, the lame, the marginalized, and those too often ostracized in our culture. Hundreds of volunteers set the stage for the most amazing prom any of us had ever seen. Special needs students from Richardson I.S.D., Highland Park I.S.D. and other parts of North Dallas, were matched up with "buddies" from our student ministry. Crowds screamed and applauded as each student was dropped off, introduced on the red carpet, and welcomed into the Commons. Prom pics were taken and dinner was served as a band provided music for hours of non-stop dancing into the night. We had more fun than any of us have had in one night in a long time.
It was unforgettable. Together we experienced the Kingdom of God. I believe it was a foreshadowing of Heaven where the last will be first, the weak will be made strong, and all that's broken will be made right. As we pray the prayer of Jesus-  for God's will to be done "on earth as it is in heaven", let us be the answer to His prayer. Love the unlovely, give to those who cannot repay you, forgive before the other makes the first move, and out-grace everyone in your life.
Big thanks to our student ministry team for a night that none of us will ever forget.