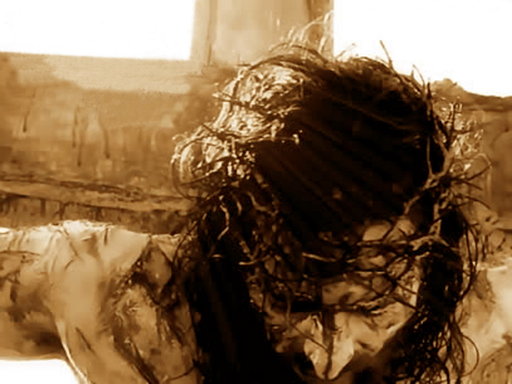 One of the greatest sermons every written and preached, was delivered by Jonathan Edwards, in 1738. The sermon was entitled, "The Admirable Conjunction of Diverse Excellencies in Christ Jesus". In it Edwards expounds upon, what he called, Christ's "diverse excellencies". His imagination was captured by the prophetic vision in Revelation 5:5-6:
"And one of the elders said to me, "Weep no more; behold, the Lion of the tribe of Judah, the Root of David, has conquered, so that he can open the scroll and its seven seals." And between the throne and the four living creatures and among the elders I saw a Lamb standing, as though it had been slain, with seven horns and with seven eyes, which are the seven spirits of God sent out into all the earth."
Edwards realizes that John was looking for a Lion, but instead he saw a Lamb. Edwards notes that the lion excels in strength and in majesty of his appearance and voice. The lamb excels in meekness and patience and is sacrificed for food. But Christ is compared to both in the text. In Him is infinite majesty yet utter humility, perfect justice and boundless grace, absolute sovereignty yet complete submission, all sufficiency in Himself, yet entire trust and dependence on the Father.
Spend time meditating along with Edwards on the beauty of Christ in His diverse excellencies. Consider the paradoxical excellencies of Christ. Consider these qualities of Christ and how they might manifest themselves in your life, as you are conformed into His image by His grace.
There, in Jesus Christ, meet:
1. Infinite highness and infinite condescension.
2. Infinite justice and infinite grace.
3. Infinite glory and lowest humility.
4. Infinite majesty and transcendent meekness.
5. Deepest reverence towards God and equality with God.
6. Infinite worthiness of good, and the greatest patience under sufferings of evil.
7. An exceeding spirit of obedience, with supreme dominion over heaven and earth.
8. Absolute sovereignty and perfect resignation.
9. Self-sufficiency, and an entire trust and reliance on God.
On the cross:
1. Christ was in the greatest degree of His humiliation, and yet by that, above all other things, his divine glory appears.
2. He never in any act gave so great a manifestation of love to God, and yet never so manifested His love to those that were enemies to God, as in that act.
3. He never so eminently appeared for divine justice, and yet never suffered so much from divine Justice, as when He offered up Himself a sacrifice for our sins.
4. His holiness never so illustriously shone forth as it did in his last sufferings, and yet He never was to such a degree treated as guilty.
5. He never was so dealt with, as unworthy, as in His last sufferings, and yet it is chiefly on account of them that He is accounted worthy.
6. In His last sufferings suffered most extremely from those towards whom He was then manifesting His greatest act of love.
7. Christ's last sufferings, above all – that He was delivered up to the power of His enemies; and yet by these, above all, He obtained victory over His enemies.
No wonder Paul calls Him preeminent. No wonder we call Him Savior. No wonder we worship Him as the Servant King, the Suffering Servant, the High Priest, the Lamb of God, the Lion of Judah, the Righteous Judge, the Risen King, the coming victorious Lord of all.
Oh the glory of Jesus Christ!