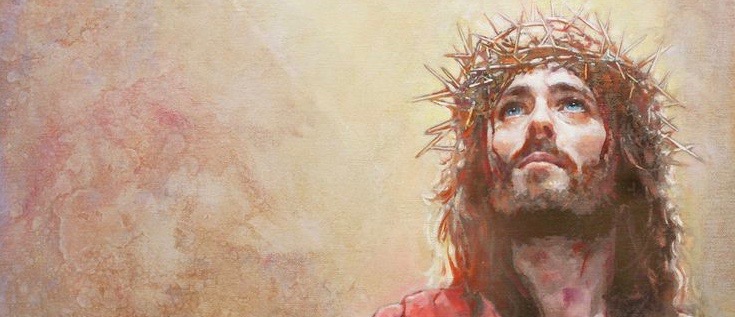 As Gautama Buddha, the founder of Buddhism was dying, his devoted followers asked how they should keep his memory alive, propagate his greatness. He said, "Don't bother. Tell them not to remember me, but adhere to my teachings. They can forget me, but let my teachings be propagated around the world." This sounds like a very self-less, humble response. But Jesus would have never said anything like this. If He had it would validate what many people think: that Jesus was yet another religious leader whose primary message was, "work harder, get better". It would confirm what a lot of Christians seem to believe today – that Jesus came to initiate a new and improved behavior modification project. As if Jesus came to help us get better. Clearly Jesus taught us much, but think about it, what was at the heart of His teaching?
The central focus of Jesus' teaching was His identity, who He was and is. He would have never said, "Forget me, just follow my teachings." He said, "I am the Way, the Truth, and the Life." It may sound self-evident but at the heart of the Christian faith is Christ Himself, Who He is and what He has done. So, it's paramount that we get our Christology right (who He is) above all else and then put everything else at it's service. Here's why:  Your view of Christ determines your response to Him. The Person of Jesus – His character, His identity, and the essence of His nature is clearly revealed in the Gospel accounts and is brought into undeniable focus and clarity the final week of His life.
Jesus' arrival in Jerusalem begins with a counter-procession, presenting a contrary way, a rival king, a contrasting social order, and an opposing theology, ushering in an alternative kingdom – the kingdom of God.
Jesus said His kingdom is "not of this world," and it contrasts the kingdom of the world in every possible way. This is not a simple contrast between good and evil, but rather two fundamentally different ways of doing life, two fundamentally different belief systems- two fundamentally different loyalties. This King is ushering in a different kind of kingdom and it's embodied in the King Himself.
This is why the angry pursuit of the religious leaders ramped up the final week of His life. In the end, He was not crucified because He talked about loving others or caring for the poor. He was crucified because of who He claimed to be. In the end, He lived the perfect life for us, suffered and died, taking on our shame and punishment, and He rose again, conquering death and hell- this is the Gospel, the Good News that has rescued us from death and hell. He is the King we worship, the One we proclaim, and the One we follow every day.
This Holy Week, let's tell others who Jesus really is. Tell them He is not another good example, but our incomparable Substitute.