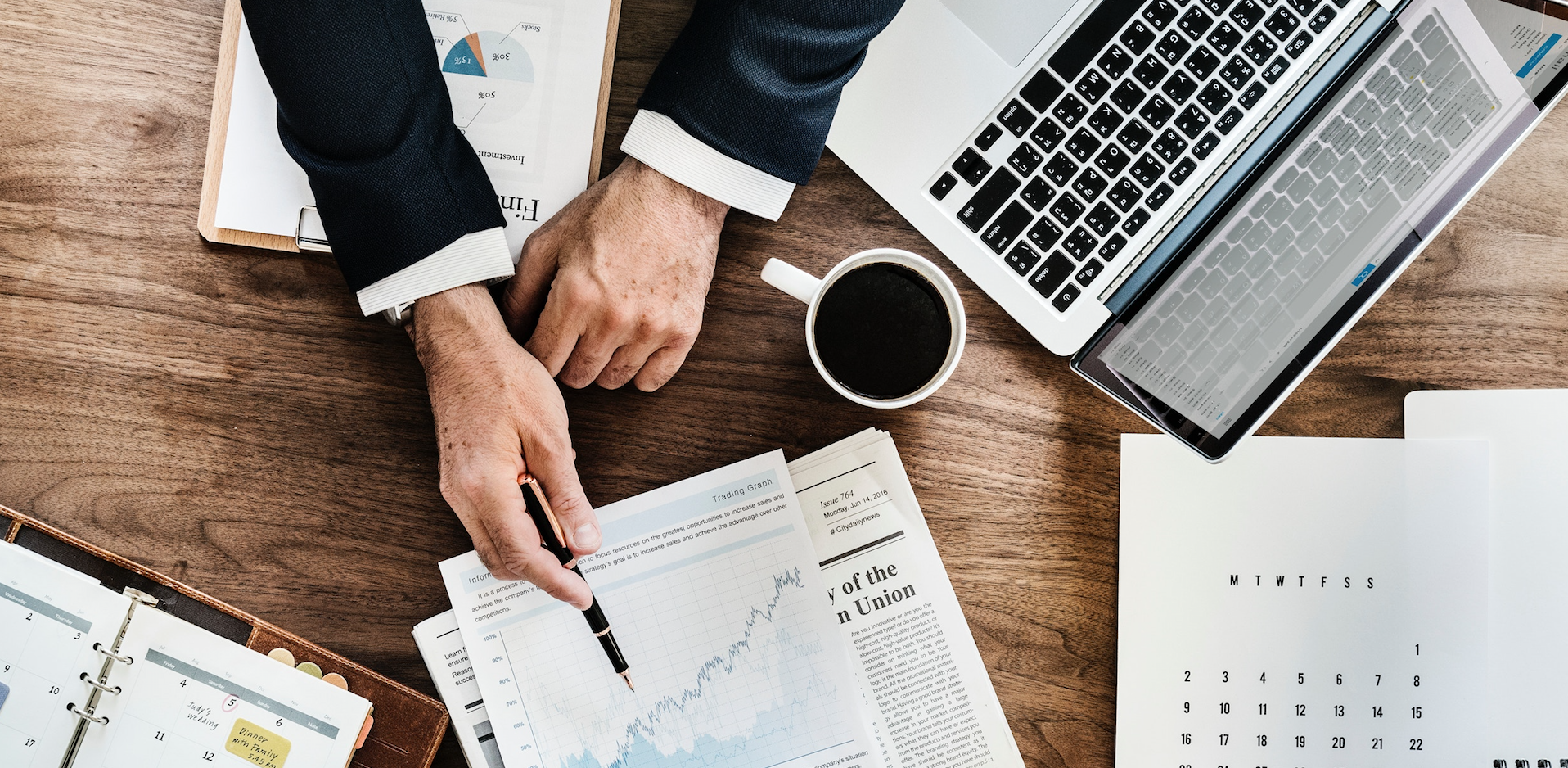 Before you set goals for the coming year (and I hope you are), I want to help you focus on the most important step of all. It's the one step that most people miss. You need one driving goal, one singular obsession that will guide all others. If you're a Christian your singular goal for 2019 should be the pursuit of Christ. If it is not then your achievements in the coming year will lead to pride, then a judgmental spirit. And your failure to reach your goals will lead to defeat, and then shame. Studies reveal that four out of five of us will not stick to our goals and a third of us will not get out of January without breaking them. Let's start by admitting it:
We clearly don't have the power within us to do what we desire to do. Something is working against us.
With all that you may hope to do in 2019 (and will fail to do), I want you to focus on the main thing, the one thing that will actually change your life. You can set goals to lose weight, sleep more, accomplish vocational goals and relational aspirations, but none of these things will fundamentally change your life. Not really. Commit to focusing on a singular goal that will change you into the person you were created to be.
In a general sense, we know that putting first things first helps put everything else in its place. Most of us know that prioritizing our lives is important, particularly if we want to live balanced lives. But Jesus never talked balance. Jesus talked about an all-out pursuit of one thing. He said: "But seek first the kingdom of God and His righteousness, and all these things will be added to you." Matthew 6:33 If you don't have one thing that you're all about, you will be distracted by a million other things.
And what constantly distracts you will eventually define you. You must realize the power of a singular focus in your life.
Jesus said, "Abide in me, and I in you. As the branch cannot bear fruit by itself, unless it abides in the vine, neither can you, unless you abide in me." John 15:4 Abiding in Him means that you are at home in Him. It means that you are at home in His love. He goes on to qualify His statement: "As the Father has loved me, so have I loved you. Abide in my love." John 15:9 You must constantly remember His great love for you and His love must define you in all areas of life, in every pursuit, in every relationship, and in everything you do. The Christian life is the constant discipline of a Gospel remembrance. Which, by the way, is one of the most important reasons you attend church every Sunday. We're prone to forget.
The apostle Paul understood the concept of a singular pursuit when he wrote about his own goals for life. He said, "Not that I have already obtained all this, or have already arrived at my goal, but I press on to take hold of that for which Christ Jesus took hold of me.  Brothers and sisters, I do not consider myself yet to have taken hold of it. But one thing I do: Forgetting what is behind and straining toward what is ahead, I press on toward the goal to win the prize for which God has called me heavenward in Christ Jesus." Philippians 3:12-14 The one thing He pursued was Christ Himself. He wanted to abide in His love, to remain "in Him".
Remaining in the love of Christ is the singular goal of life and it drives all the others.
So, how do we do this? How will you live all of 2019 focused on this singular goal? When Martha was telling Jesus to get her sister, Mary, to help her with all of her goals, Jesus told Martha, "you are worried and upset about many things, but few things are needed- or indeed only one. Mary has chosen what is better, and it will not be taken away from her." Mary chose the one thing that was needed. She was sitting at the feet of Jesus, taking in His love for her. If we are to abide in His love then we must sit at His feet as well. How do you do that?
The daily discipline of prayer and reading of Scripture are the primary practices  for anyone who wants to abide in the love of Christ. This is highest goal of the disciple because all of life comes out of that one relationship.
Set your goals, lose weight, read more, exercise and eat better. But don't let your goal-setting ruin you. Seek Jesus first and everything else will find its rightful place. It's all about prayer and the Bible; its the Spirit and the Word. It's His grace and truth that will fill our lives as we pray and read His Word every day. And we read it in view of three questions: What is God saying to me? How will I obey? Whom will I tell? Join me as we commit to pray and read the Scriptures every day in 2019. Go to https://www.readscripture.org and schedule your start date for January 7th. Or start any time. It's a 51 week reading plan through the Bible and it will take you chronologically through the story that points us to Jesus. You will find amazing supplemental resources and videos that will help you understand the bible like never before. And if you're in the Dallas-Fort Worth area, join us Sundays as we walk through "The Year of the Bible"- https://www.pcbc.org/article/year-of-the-bible/